A Tribute to Northern New Mexico
Santo is inspired by Chef Hosea Rosenberg's home Taos, New Mexico and its Northern New Mexican cuisine. Northern New Mexico possesses a unique natural beauty unlike any other region. The sky is full of light, the mountains are majestic, and as a result artists have settled in the area for decades. The Taos Valley is a large, high desert valley, full of sagebrush and piñon trees, surrounded by the Sangre de Cristo mountains. The Rio Grande River cuts a 700-foot box canyon through the center, dividing the valley in half. The views cannot be overstated. But there is something else – something mystical that cannot be easily described. It can only be seen and felt. We aim to shed some light on this unique and special place through the food, ambiance and Chef Rosenberg's unique interpretation of Santo.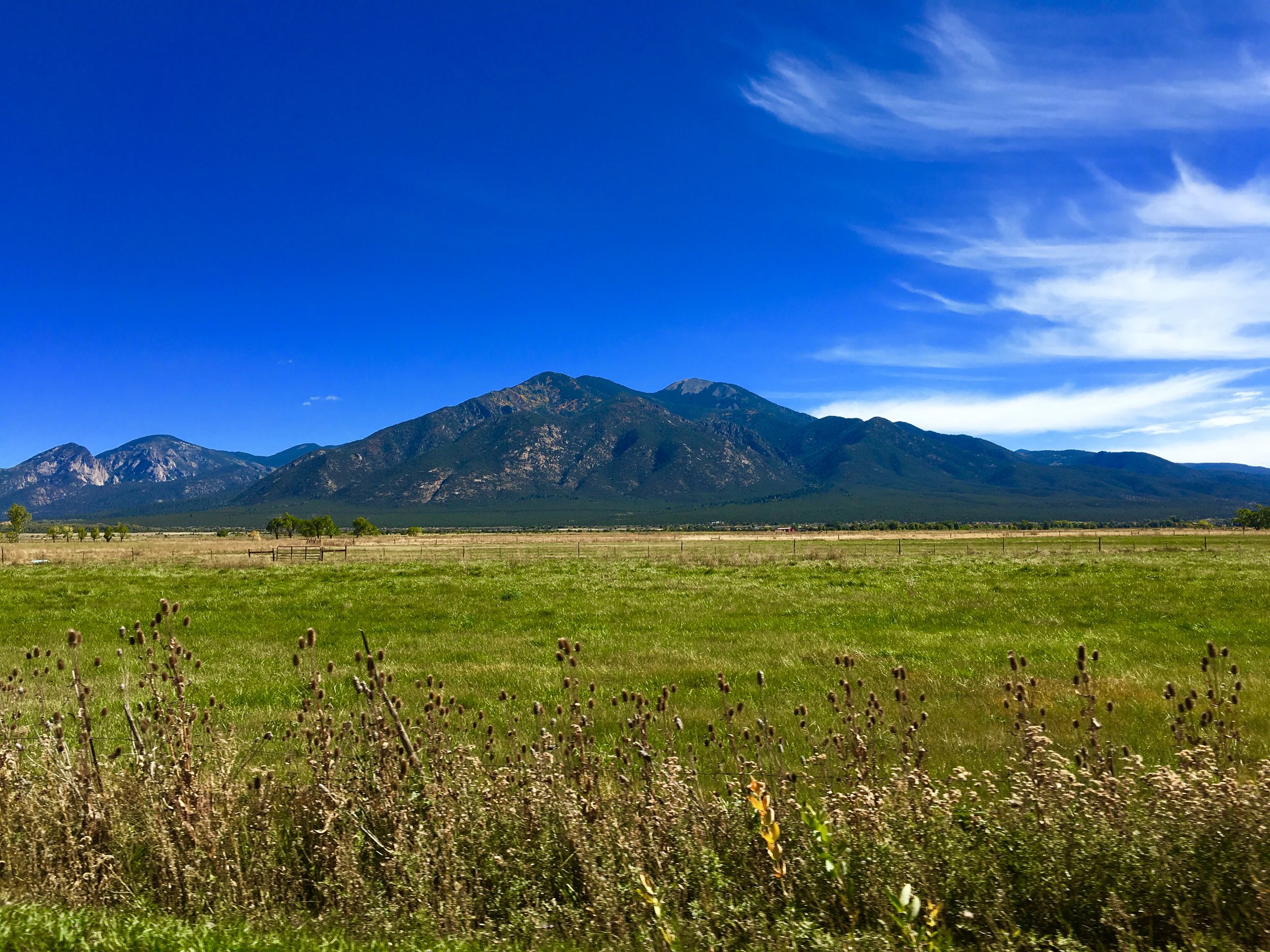 Santo means "saint" in Spanish. Hundreds of years ago, the Spanish conquered lands in the New World. They brought along cultural change most notably with their faith, Catholicism. They carried with them painted and carved images of saints, called "santos," often used as "visual aids" to help tell stories about holy saints to the native people. Today santos still live in the homes of Hispanic New Mexican and Native American families. At Santo we feature custom, hand-carved sculptures by celebrated "Santero" Leonard Salazar. These include San Pascual, the patron saint of cooking and kitchens at our restaurant entrance, San Francis, the saint of animals and small children, Santa Cecilia, the patroness of musicians, and more.
1265 Alpine Avenue
Boulder, CO
303-442- 6100
Dinner 4PM Daily
BRUNCH Sat & Sun 9:30am-2:30pm
Breakfast (To-Go only) Mon-Fri, 7am-11am
"Red, Green or Xmas?"
— Official New Mexico state question
The rich blending of Spanish, Native American and Mexican foods in New Mexico have one thing in common - chile! The environment, with plenty of sunshine, dry air and cool nights provides the best place for growing them. Whether they are the zesty, fresh green or savory, dried red peppers, just about every great New Mexican dish, uses chile in some way. They are used in sauces, salsas and stews, and often green chiles are chopped up fresh as a topping or side. New Mexico is the only state with an official question "Red or Green?" referring to the type of chile being added to a dish. When the answer is both, it is served "Christmas- style."